In the last 5 years,~ $20 Billion has been raised for charity through golf.
American Hole 'n One works with thousands of non-profit groups every year to help them get the most out of their golf tournament or event. Golf events continue to raise significant amounts of money for charities all across the world. Are you ready to get the most out of a golf event for your non-profit?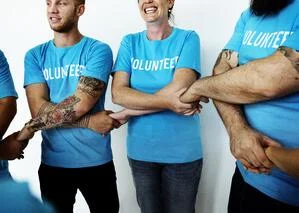 We can help you raise more money for your organization too through ideas such as:
50/50 Split - Choose from an array of contests where participants can with up to $1,000,000. Not only do you get an entry fee for their participation but, if they win, you get to split the grand prize 50/50!
Sponsorship Signage - Sell the rights to your golf hole or to a contest in at your next event. Every spot is a possibility for more revenue. We can help with signage, ideas and more.
And More!
We have a catalog of promotions and contests to choose from and we have a staff ready to make your own ideas come true.
Contact us today to get started raising money for your organization today!
For More Information